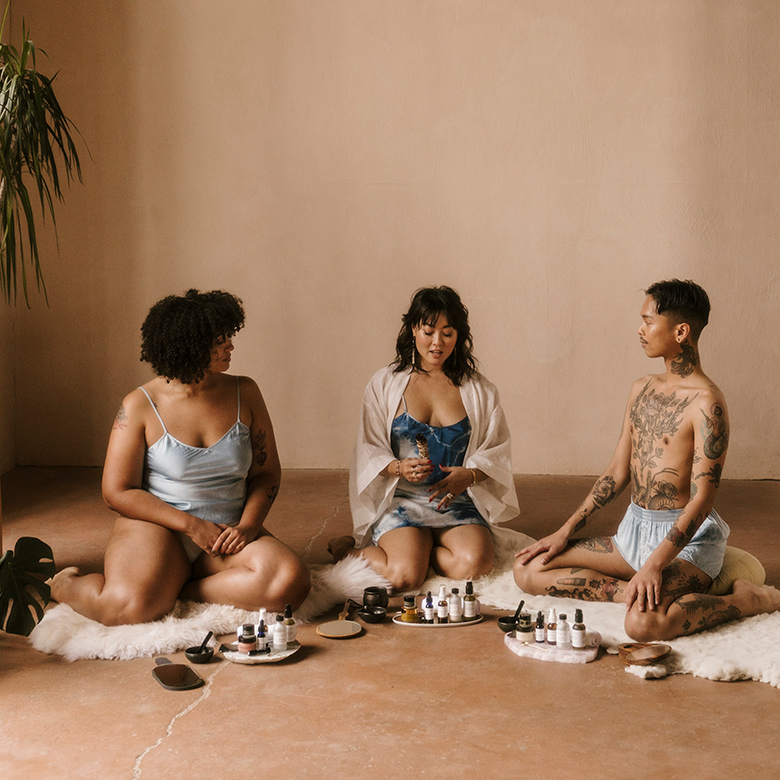 At ROMI Apothecary we craft luxury skincare products utilizing fresh ingredients grown by small farmers in our bioregion. We believe that plant medicine and herbal knowledge is for the people and should be accessible to all through easy-to-use products and reasonable price points.
All of our products are made in-house using fresh, whole plant infusions. Our formulations are based on scientific evidences, as well as traditional herbal knowledge passed down from teachers and wise-women.
Have a look at our most recent ritual with ROMI.