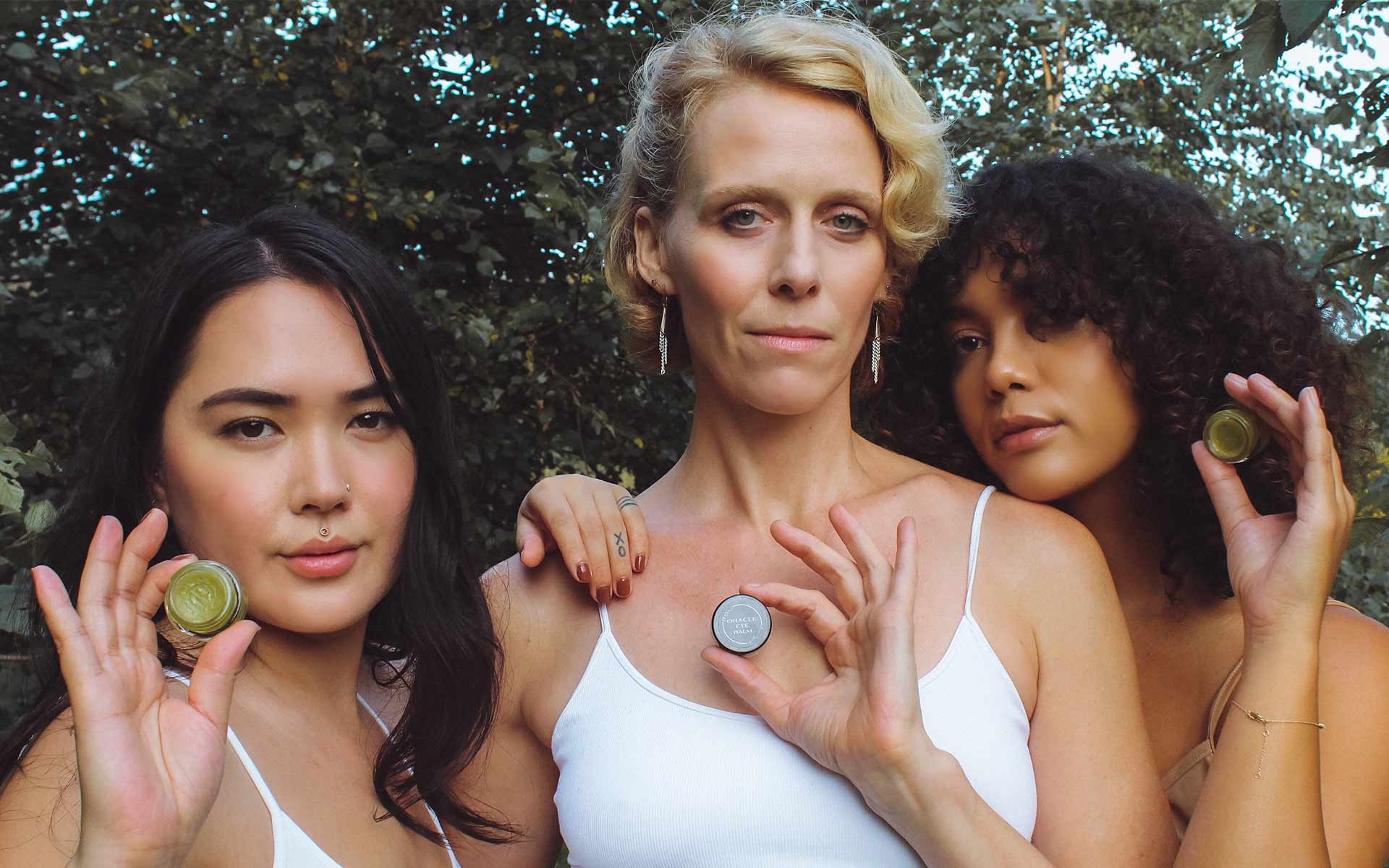 This month we are celebrating our coveted Oracle Eye Balm—a silky-textured, anhydrous (water-less) balm that glides over the skin and catches light to give the skin around your eyes the moisture and the boost that it needs to calm puffiness, dark circles, and lessen fine lines. Crafted with unrefined cold-pressed oils and freshly harvested herbs that brighten, encourage blood flow, and comfort fatigued eyes. No essential oils or other ingredients that have the potential to over-sensitize delicate skin.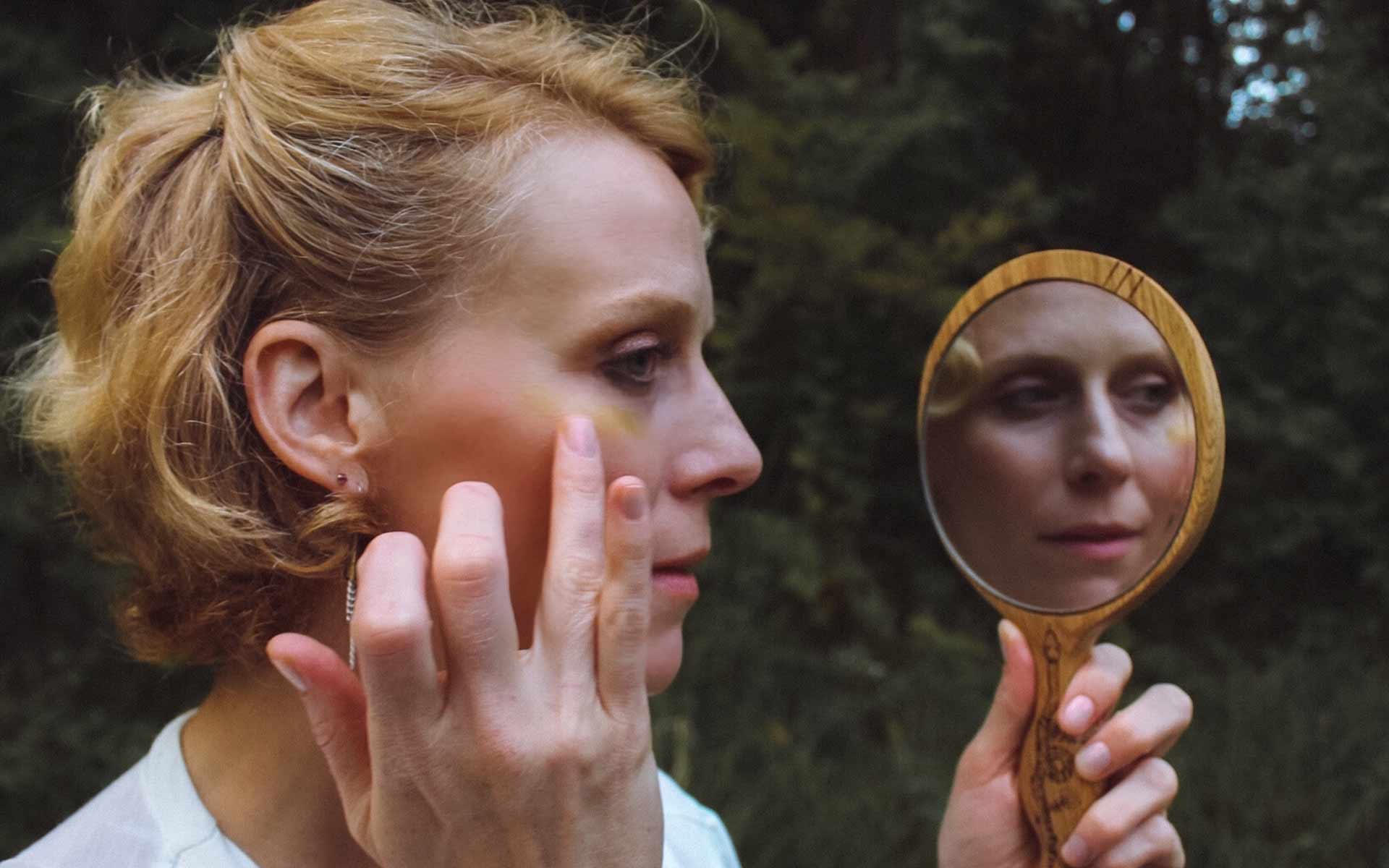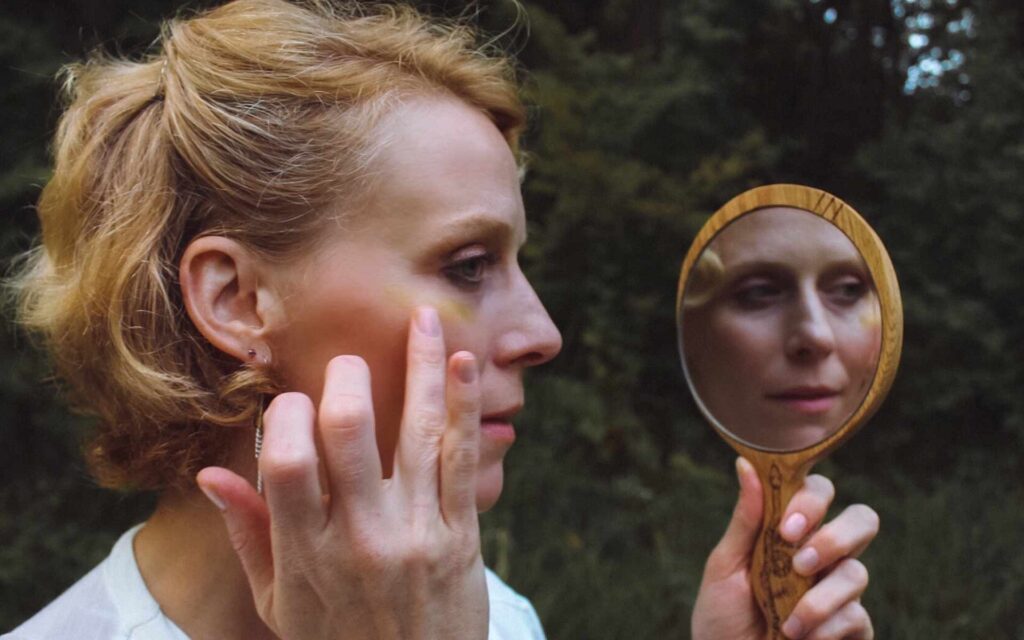 ✨ The Magic : Infused with wildcrafted violet flowers that emerge in the Spring after the frost. Violets are known to be cooling, moistening, and great encouragers of lymphatic circulation.  Shade-grown Japanese green tea adds high antioxidants, a sweet grassy smell, and targets dark circles. Eyebright, used traditionally for any ailment of the eye, is soothing and is said in folklore to aid in "seeing what is unseen", hence the name Oracle Eye balm.
🧴 How to Use: Use the back of your fingernail to scoop out a small amount of balm (approximately ½ a tic-tac size) and melt it on the back of your hand. Then use the pad of your ring finger and lightly dab/glide around the eye. Also effective on lips, folds surrounding the nose and mouth, lines between eyebrows, cuticles, or any dry patches that need extra soothing.
🌼 Ingredients: Cold-pressed oils of Jojoba*, Grapeseed*, Tamanu nut*, Rosehip seed*, Avocado seed*; Shea butter*^, Beeswax, Mango butter*^, Violet flower and leaf+, Horsetail+, Gotu Kola*, Green Tea*, Marshmallow root+, Eyebright*, Rosemary Antioxidant C02 extract*, Vitamin-E (non-GMO sunflower derived)